How Termite Control Service in Ahmedabad will benefit you?
Why worry about termites and their infections?
Every home or building is at risk if termites exist. One secret of termites is that they can enter your place from any tiny cracks in the corner or foundation. They are prone to any property and are not visible sometimes as they generally live inside the structures such as ceilings, walls, or floors. By the time of getting signs, the infestation may have already reached every corner of the wood structures, making it difficult to control on its own. The destruction and discomfort they cause are never ending which can make your basic foundation of the house weak if left unchecked. 2 types of termites are risky for your place. Drywood termites stay in your home's wood and eat out existing wood, creating space within it to live in while they continue to eat the wood of your home's floors, door, windows, and other wooden structures to find the place to make their colonies and this increases the risk of a group of termites. On the other hand, subterranean termites are millions in number and are more aggressive and more harmful to damage every structure of your place within 6 months.
If you see any signs of termites at any corner of your place, then it is highly recommended to contact and seek professional help from trustable providers, providing effective Termite Control Solutions in Ahmedabad that can secure you, offer you several treatment benefits,and save your time, efforts and money with long term effects of the Termite Treatment by eliminating them from your place. They have the expertise and experience in identifying the cause of infestation and providing reliable solutions to treat the problem. Investing in a professional Termite Control service is a great decision to save money in the long run by avoiding large repair costs if infestation increases and worsens over time.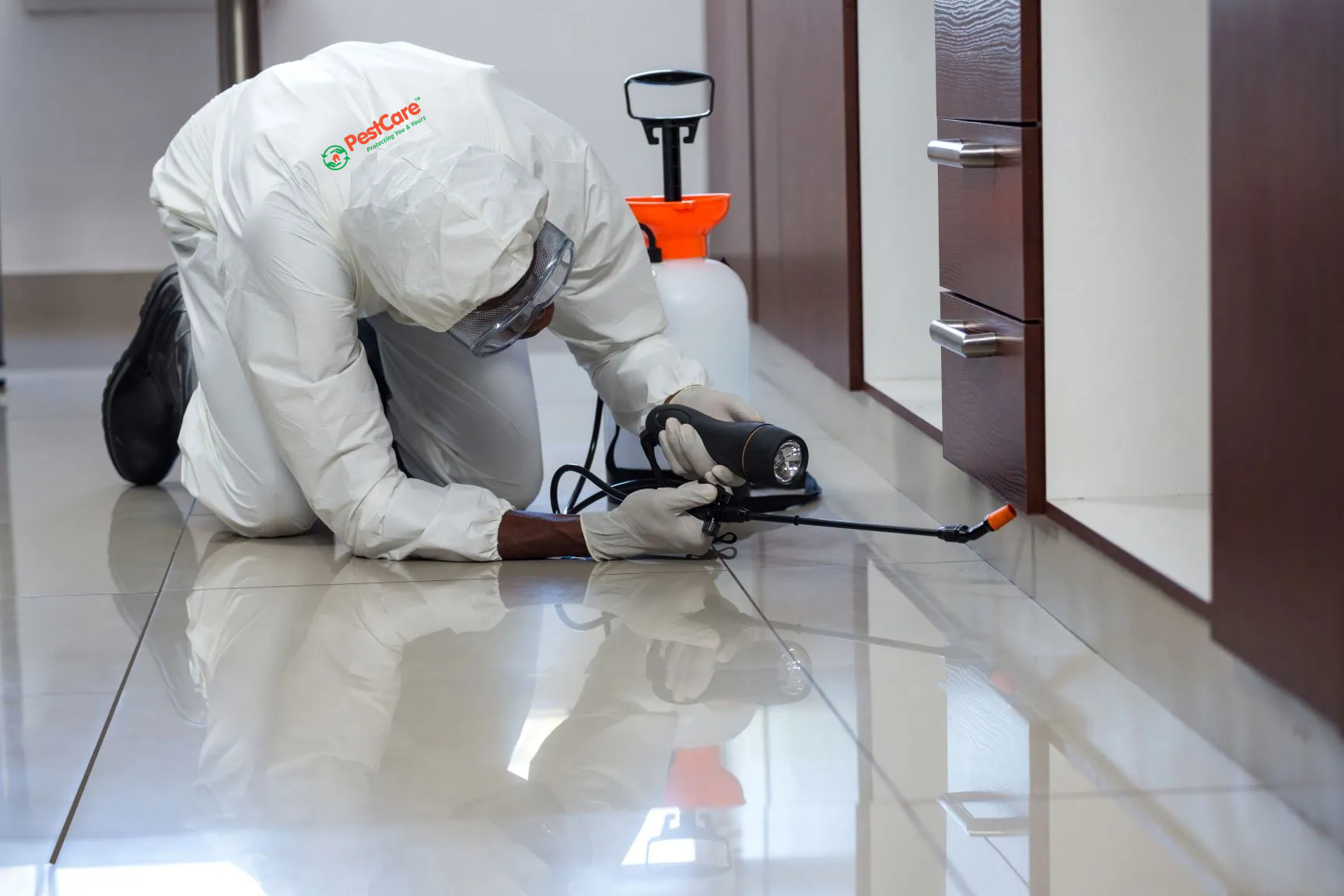 What is the procedure of termite control by professionals?
Termites are known for irreparable damage and if you suspect any termites around or inside your home or office, immediately call the experts of Udhai Treatment in Ahmedabad for Termite Removal as early as possible to assess the situation and perform the correct Termite Pest Control. If not treated at any earliest stage, then it might spread at every crack or corner of your place and cause more damage to the attics or furniture. There are three Termite Control Treatments provided by our experts.
(1) Soil Treatment :

Subterranean termites are the one who live more in the soil, so it needs termite treatment that covers that particular soil area that will play a role as a barrier to the termite's group. In this service, firstly the trench is dug in the soil and then termiticide is added inside it to treat the soil and then the trench is refilled. This type of treatment is done for future Termite Protection to kill the termites from entering your place. By opting for this pest control solution, you don't have to worry about the process because our well-experienced people will inspect the whole problem and perform the Pest Control Service for Termite Control.
(2) Wood Treatment :

Our pest control experts will use a variety of wooden treatments to kill any termite group and stop future ones from rushing up in the place. Wood treatment includes spraying the surfaces, injected sprays, and borate-treated wood space. We use borate wood solutions to eliminate termite infestations and existing termites in homes. Wood injections and foam spraying are helpful after the home is built to stop the entry of pests again in the future. Make an immediate call to the pest control company in Ahmedabad for Termite Control at Home and live freely without any harm or stress from termites.
(3) Bait systems :

This termite service is an effective way of removing termite colonies from your space. A pest control provider will install bait stations around the place where termites exist and monitor the station to ensure that your home is protected in the future and from any current infections. Make sure that as soon as you get aware of the termite, you contact the pest's treatment company in Ahmedabad for the termiticide method.
After the treatment procedure is done, a follow-up visit is carried out by our staff to check if any of the corner or place is left out for applying the spray or not. We ensure that every client gets the best and appropriate service results for a longer time to give them peace of mind and a hygienic place to stay without any germs. Also, along with the process of Termite Control Service in Ahmedabad, Gujarat our professionals make sure to share tips with the clients for managing the cleanliness and pests' entry to avoid future problems. For any of the above termite solutions, get in touch with the well-experienced pest treatments and services, and schedule an assessment with our professionals for the timely action to be taken against the termites. You can trust on our pest services as it gives long term protection from the termites for 30 years warranted.